Safe. Fast. King-sized wood chopping
INSPIRATION BLOOMS AGAIN
It maintains incredible quality while further improving your wood splitting ability.
The inner diameter keeps your finger a safe distance from the blade and allows you to split wood that is almost 40% larger than the actual product size.
The taller 17" frame gives the product extra height, so you can split longer pieces of wood without worrying about running out of space under the splitting wedge.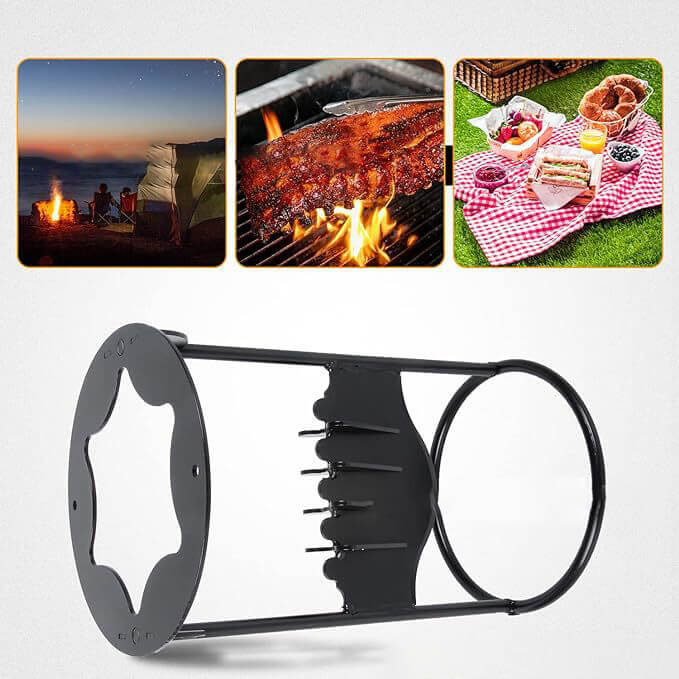 QUALITY AND TIMELESS PERFORMANCE
Quality is the hallmark of this solid, one-piece cast iron frame, forged to order in a leading Australian foundry.
The sturdy, H-shaped base is 10.5 inches wide with built-in permanent mounting screw holes to give you the firm, solid grip you need when splitting wood.
A perfectly angled splitting head that never needs sharpening, combined with a durable frame construction with no moving parts to break, ensures virtually maintenance-free performance.
Thoughtful construction and timeless design ensure long life and low maintenance.
SAFE AND EASY TO USE
You never have to swing a sharp, heavy axe - the cast iron chopping head stays in place, permanently attached to the cast iron frame.
Simply insert a piece of kindling wood into the 9-inch diameter iron safety ring and hit it hard with a blunt object like a hammer, mallet or even another piece of wood, driving the wood down onto the fixed wedge head.
Safely dispenses a full stack of kindling wood, quickly creating kindling for your fireplace, campfire, pizza oven, sauna, barbecue, smoker and more.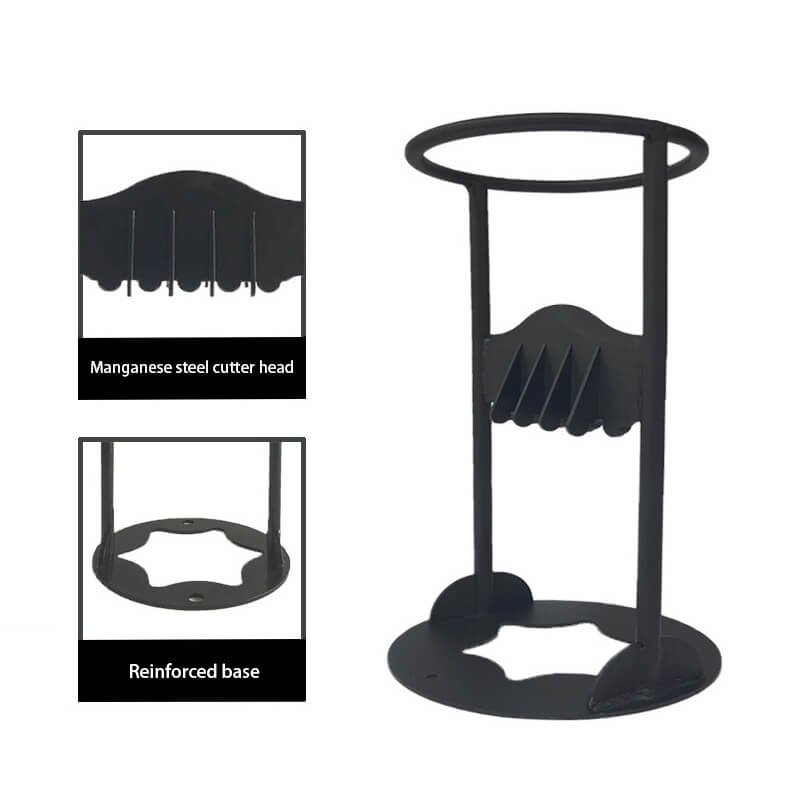 If you need to make kindling for a campfire, wood stove, fireplace or pizza oven and don't want to risk injury with an axe, wood splitters are just what you need.
FEATURES + BENEFITS
A safe and easy way to make kindling without a moving blade or sharpened object passing by your hands
Chop wood by placing it inside the frame and hitting it with a sledgehammer
Splits kindling with less force than a conventional axe
Made from high quality cast iron
Virtually maintenance-free
Bolt holes for permanent attachment
Suitable for indoor and outdoor use
Specifications
Material: iron
Product size: 10.7*19.2cm/14.5*27cm
Product weight: 230g/720g
Package includes: 1 x Wood splitters
Notes
Due to manual measurements, please allow slight measurement deviations.
Due to the different display and lighting effects, the actual color of the item may be slightly different from the color displayed in the picture.